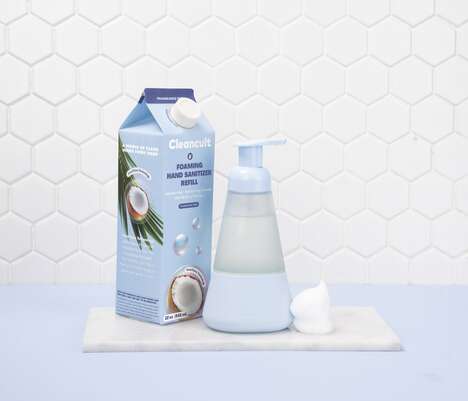 Hand sanitizer has become a household staple and Cleancult is helping to make it a sustainable one with a zero-waste hand sanitizer solution that can easily be replenished. The product is packaged by the carton, a recyclable, paper-based solution that has contents that can be transferred to a stylish, shatter-resistant glass bottle.
The gentle, fragrance-free hand sanitizer is powered by plant-derived ingredients and the disinfecting power of Benzalkonium Chloride (BKC.) The alcohol-free formula sets itself apart from others by keeping hands soft while tackling germs effectively. According to a study from the Journal of Hospital Infection as of November 2020, BKC hand sanitizers are proven to be just as effective as alcohol-based sanitizers.
The fast-drying formula is clean, simple and suitable for the whole family.